Getting to the Beach House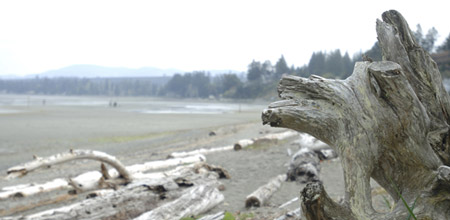 Tanglewood Beach House is centrally located on the east side of Vancouver Island along the Strait of Georgia, a channel 240 kilometers long, between the mainland of British Columbia and the Island. The Beach House is nestled in the cozy neighbourhood of Tanglewood on Rathtrevor Beach, just minutes South of Parksville and about a 30 minute drive North from Nanaimo. There are a number of ways to get to the Island, the community and the Beach House. Included below are some links and information to assist with your travel plans.
Traveling by Ferry
Ferry service provides direct transport to and from the Mainland of British Columbia. You can board on foot or with your vehicle. It is recommend you reserve your ferry passage in advance for guaranteed sailing times and minimal wait times. Contact bcferries.com or 1-888-BCFERRY.
Traveling by Air
Each of these airports provides great access to Vancouver Island. Arrangements for ground transport such as rental vehicle should be arranged prior to your trip.
VICTORIA
Victoria Airport is approximately 2.5 hours driving distance south of Parksville. These car rental agencies have counters in the airport:
NANAIMO
Nanaimo Airport is approximately 30 minutes driving distance south of Parksville. These car rental agencies have counters in the airport:
Budget 250-245-8733 or 1-800-268-8900
Hertz 250-245-8818 or 1-800-263-0600
National 250-245-2636 or 1-800-387-4747
COMOX
Comox Airport is approximately one hour driving distance north of Parksville.
Traveling by Car
If you're traveling by car, the driving distance between the Beach House and:
Nanaimo is approximately 35 km/25 miles, a 30 minute drive
Victoria is approximately 150 km/90 miles, a 2.5 hour drive
Comox is approximately 80 km/50 miles, a 1 hour drive
Traveling by Rail
VIA Rail serves Vancouver Island from Victoria to Courtenay through some of the most scenic countryside on the island.
Traveling by Bus
IslandLink provides scheduled bus transportation in and out of the Departure Bay ferry terminal in Nanaimo and the Horseshoe Bay terminal in West Vancouver.
Map to the Beach House